India me kahi tarah ki industries hai, Jinme kuch bade aur kuch chote udhyog hai. Jaha badi industries ko chalane me kafi paise aur logo ki jarurat hoti hai. Wahi choti industries ko chalane me kam paise aur kam log, India me in Industries ko MSME (Ministry of Micro, Small and Medium Enterprise) ko shreni me rakha gaya hai.
MSME ke vikas ke liye Sarkar lagatar kafi saare prayas karti rehti hai aur is taraf ke business ko setup karne ke liye loan bhi deti hai, jinka laabh unko milta hai jo actually me business ko acchi tarah se run karne ka knowledge rakhte hai.
MSME (Micro, Small and Medium Enterprises) are the business entities that drive our economy at grassroots level and contribute to its growth. In a developing country like India, MSMEs are the backbone of the economy and contribute largely in the socio-economic development of the country. The government has always encouraged small and medium industries and always been in favor of providing benefits to them. That's why there are many benefits of MSME registration. There are many benefits of MSME registration in India, which can be only availed if the business had registered itself as an MSME/SSI under MSME Act. As per revised definition, MSMEs are classified in two categories, such as manufacturing and service enterprises.
The Indian government has always been in favor of providing benefits to Micro, small and medium enterprises (MSMEs). There are many advantages of obtaining MSME registration in India, which can be only availed if the business had registered itself as an MSME/SSI under MSME Act.
Understanding MSME as per the Law: The Government of India has devised the Micro, Small and Medium Enterprises Development (MSMED) Act, 2006. In legal terms, the definition of micro, small and medium enterprises can be best understood as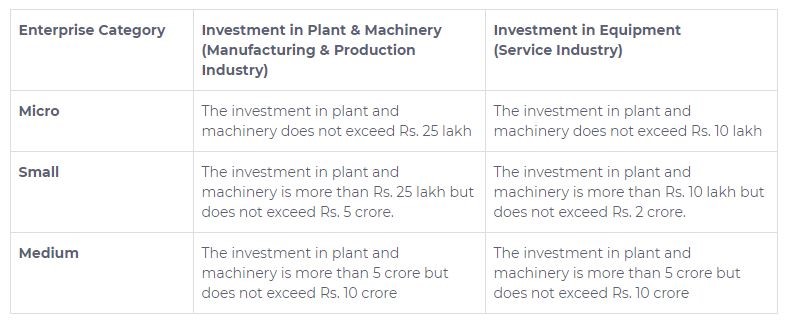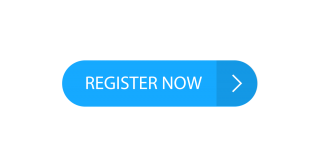 HOW is MSME registration ? and What all documents required ?
Aapka business chota ho ya bada, use legal tareeke se chalane ke liye uska registration hona compulsory hota hai, agar aap MSME Business shuru karna chahte hai to iske liye aap online application kar sakte hai.
It is an online process that requires your Aadhar number to get it certified. One can avail the certificate online without any need of the physical copy. Moreover, the process is simplified even further for the enterprises having the MSME Certificate to obtain licenses, approvals and registrations in any field for their business from their respective authorities. Such that they can produce the Certificate of MSME Registration while making an application itself. Not just that, applicants can reimburse the ISO Certificate Expenses by making an application to the respective authority supported by MSME Certificates.
1. Bank Loans (Collateral Free)
The Government of India has made collateral-free credit available to all small and micro business sectors. This initiative guarantees funds to micro and small sector enterprises. Under this scheme, both the old as well as the new enterprises can claim the benefits. A trust named The Credit Guarantee Trust Fund Scheme was introduced by the GOI(Government Of India), SIDBI(Small Industries Development Bank Of India) and the Ministry of Micro, Small and Medium Enterprise to make sure this scheme is implemented (Credit Guarantee Scheme) for all Micro and Small Enterprise.
2. Subsidy on Patent Registration
A hefty 50% subsidy is given to the Enterprise that has the certificate of registration granted by MSME. This subsidy can be availed for patent registration by giving application to respective ministry.
3. Overdraft Interest Rate Exemption
Businesses or enterprises registered under MSME can avail a benefit of 1% on the Over Draft as mentioned in a scheme that differs from bank to bank.
4. Industrial Promotion Subsidy Eligibility
Enterprises registered under MSME are also eligible for a subsidy for Industrial Promotion as suggested by the Government.
5. Protection against Payments (Delayed Payments)
At times, the buyers of services or products from the MSME's or SSIs tend to delay the payment. The Ministry of Micro, Small and Medium Enterprise lend a helping hand to such enterprises by giving them the right to collect interest on the payments that are delayed from the buyer's side. The settlement of such disputes must be done in minimum time through conciliation and arbitration.
In case, if any MSME registered enterprise supplies any goods or services to a buyer then the buyer is required to make the payment on or before the agreed date of payment or within 15 days from the day they had accepted the goods and services from MSME or SCI registered business( if there is no mention of the date of payment).
If the buyer delays the payment for more than 45 days after accepting the products or services then the buyer has to pay compound interest along with interests (monthly) on the amount that was agreed to be paid. The interest rate is three times the rate that is notified by the Reserve Bank of India.
6. Fewer Electricity Bills
This concession is available to all the Enterprises that have the MSME Registration Certificate by providing an application to the department of the electricity along with the certificate of registration by MSME.
7. ISO Certification Charges Reimbursement
The registered MSME enterprises can claim the reimbursement of the expenses that were spent for the ISO certification.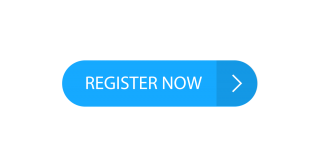 Conclusion:
MSME's are rapidly growing with regular support from the government and youths who are inspired and bold enough to start their own venture. Therefore, knowledge about the registration process and its benefits is an absolute must in order to give a boost to the entrepreneurial spirit of MSME & SSI founders.
We hope this article helps all of those who might have had any confusion related to the benefits of MSME registration in India and also to those who are willing to jump into an entrepreneur role or are having a Micro, Small to Medium scale business. Business Escalators are the best when it comes to MSME registration online and in providing all type of Startup, GST, MSME, legal and Accounting Support services too. So contact us and please feel free to mention in the comments section if we have missed any benefits Of MSME registration in India.